Here is Quartzsite, Arizona the rest of the year

(thats I-10)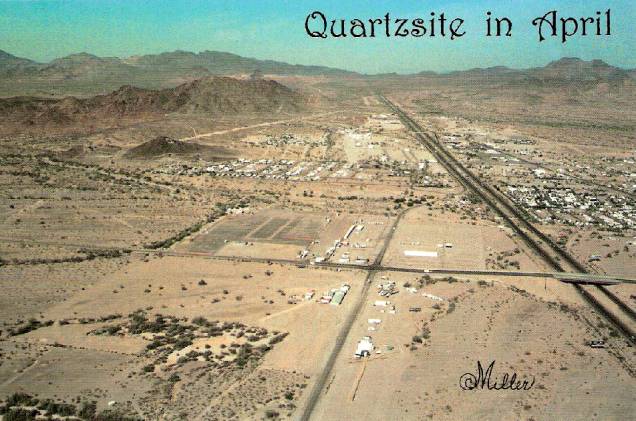 From the bottom of the picture follow the road up (west) on left, half way between the bushes and the buildings is where we setup
Here is Quartzsite in Dec. thru Feb.
Vendors along the sides of all the roads and RVs ALL OVER the desert !! and it looks about the same on the desert for miles North and South
The Population Summer is about 1,000 - Winter average 55,000 But for about 6 weeks mid Jan thru mid Feb an estimated 1.6M to 2.1M people pass through Quartzsite, yes Million!!
Then going South (left) about 3 miles
Here is a closeup picture of the desert there (below) looking East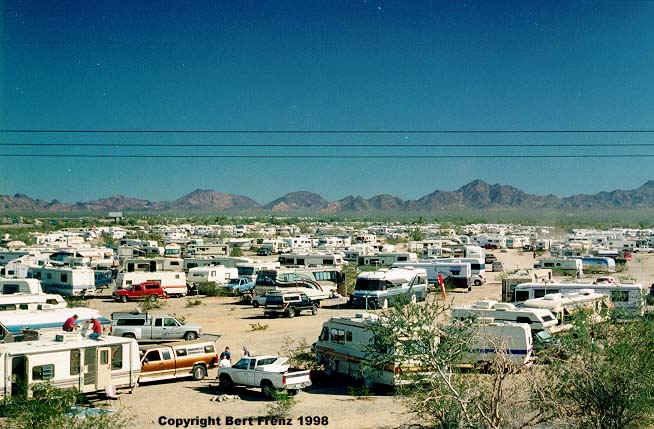 ---
Here was Our Vending setup one year
Vending New – Used – Consignment (Two Tents This Year 2003/04)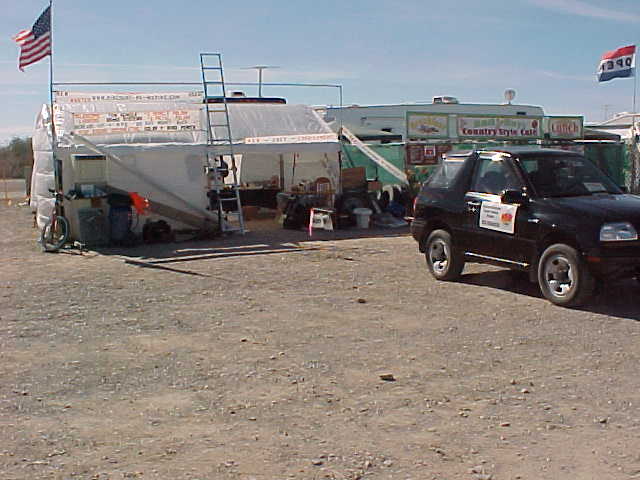 Looking at Front From Near Road (Green to Right is a Café) Note Our Motorhome Roof and Antenna Behind Us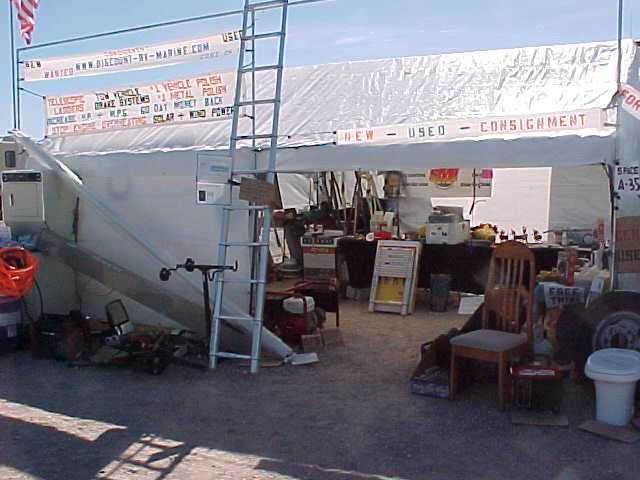 Going in The Front Door - Back Room is Back to Left (Lots of Stuff - Mostly Consignment)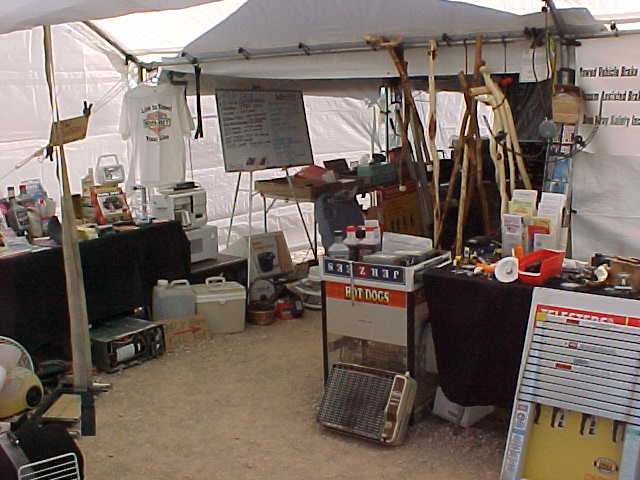 Inside Looking Towards back Room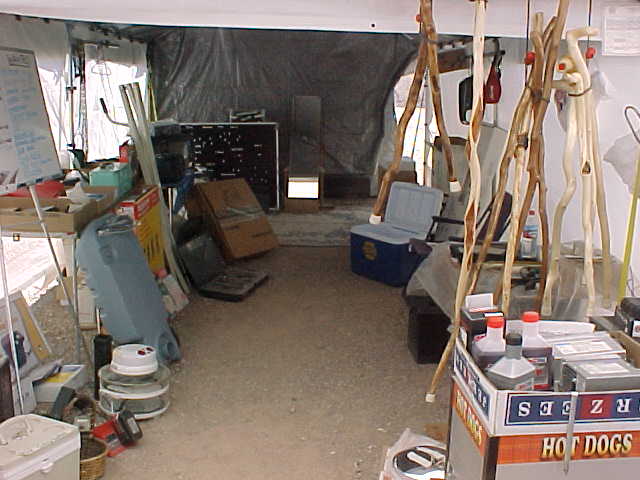 The "Back Room"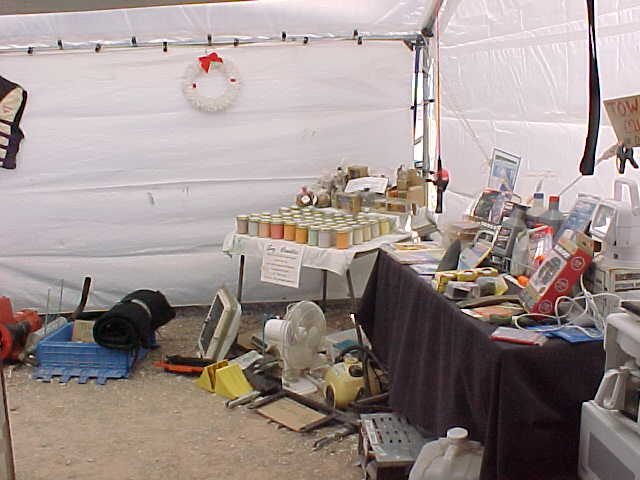 From The Back Room Looking into Front Room
Visit Our Discount RV Marine Home Page