C L A S S I F I E D
---
Dodge 1 Ton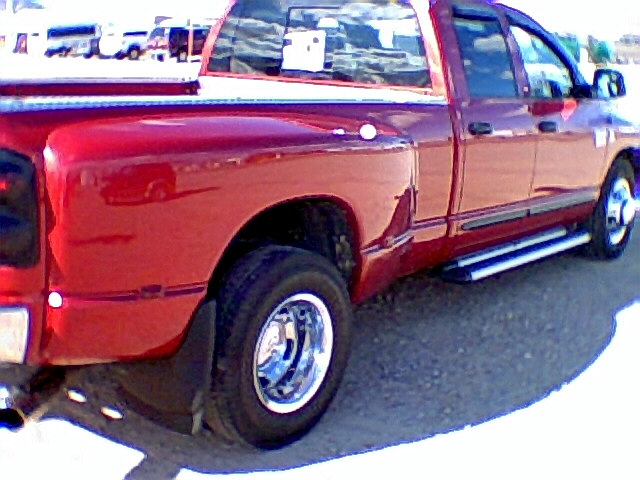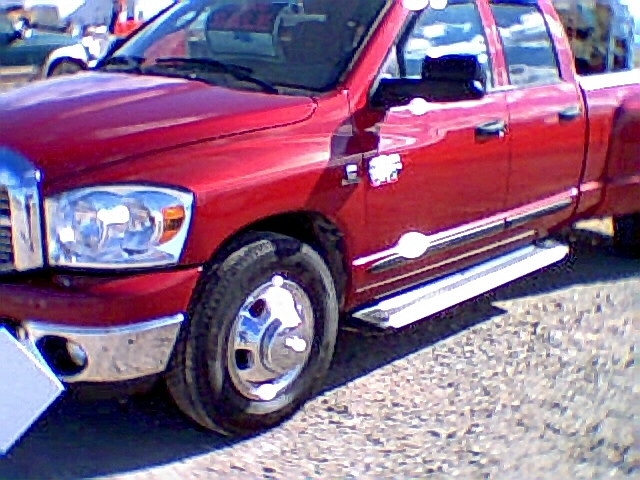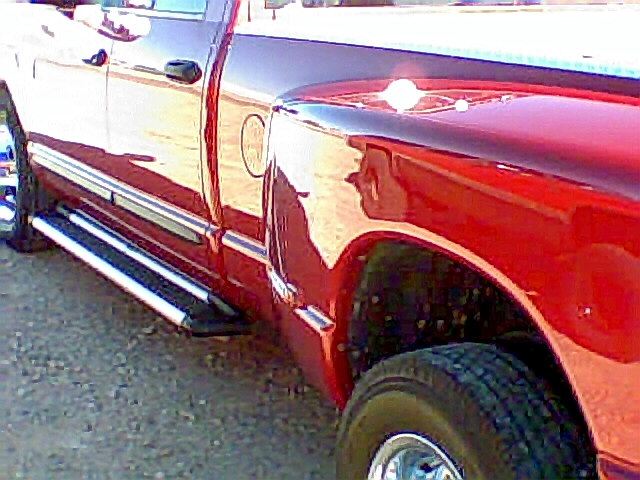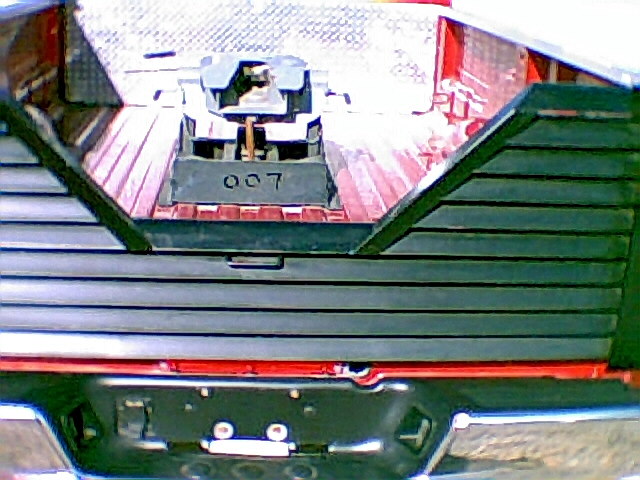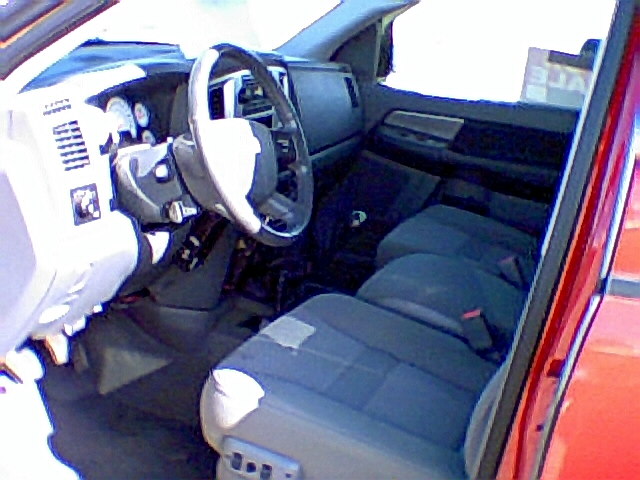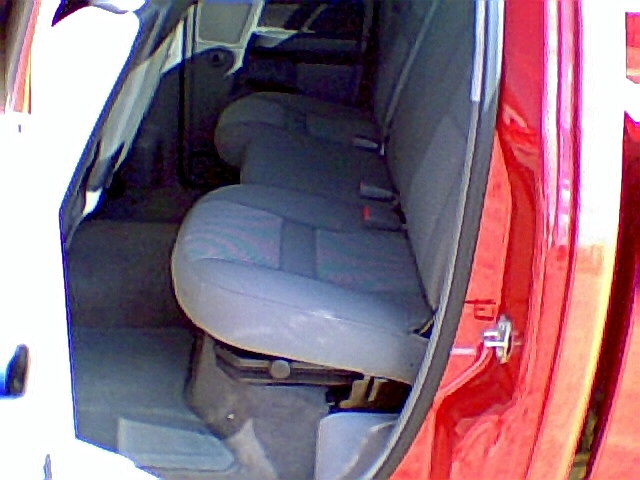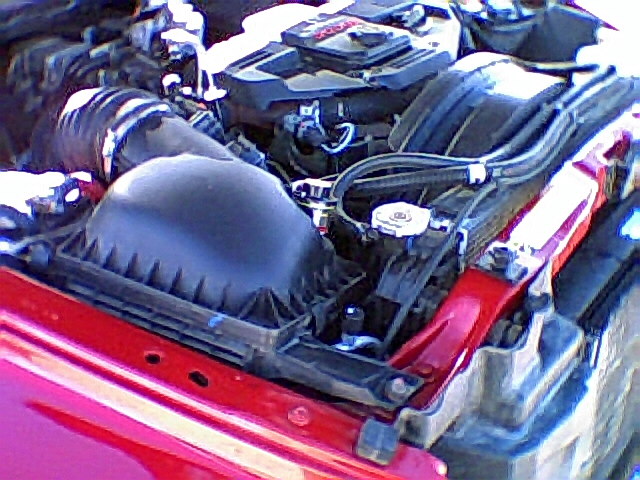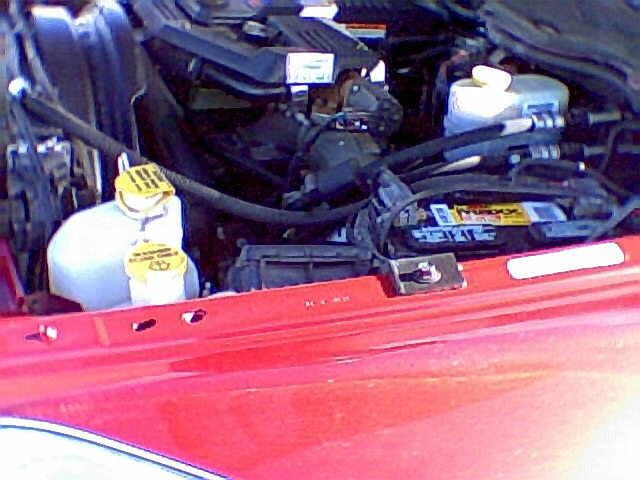 The mother of all one-ton work trucks, the 2007 Dodge Ram 3500 features Cummins 6.7-liter turbocharged inline 6-cylinder 24 valve Diesel, Exhaust Brake, 6 Speed Manual Transmission, Quad Cab, Dual Rear Wheels. Comfort and convenience features include Air Conditioning, Cruise Control, Outside Temp, Keyless Entry, AM/FM CD with XM Radio, a front Split-Bench Seat w/Storage, and Rear Split-Bench Seat w/Storage too, an Adjustable Steering Wheel and a Trip Computer, optional Power Rear Window, Diamond Plate Bed Trim, Lovered Tailgate, 5th Wheel and Gooseneck Hitch, Receiver Hitch, CB, Flip Out Towing Mirrors, Running Boards, Mud Flaps, Exhaust Brake and More !! GVW 11,500 load capacity 4,337 lb only 77K Just had complete tuneup and checkup, oil and filter, grease job, new air cleaner, new batteries, new front tires, frontend alignment etc.
NADA Value $28,400 -- Kelley Blue Book Value $28,428 - (A new 2012 sells for $54,630)
Asking $28,000 B/O may accept Something ?? as Partial Trade ?? (Motorcycle, ATV, RV, Jet Ski, etc ??)
Located in Quartzsite, AZ Can call 928 nine two seven 6672 for directions.
---
Toter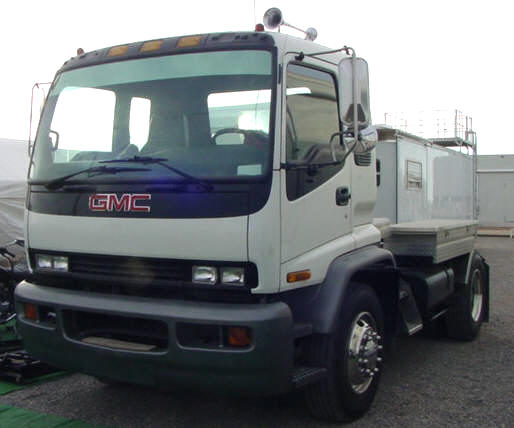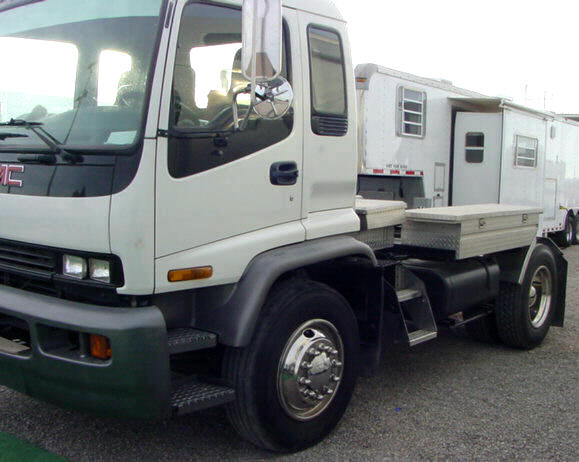 RV Toter - The Better way to Pull Your RV or Trailer
Medium Duty Hauler - GMC T7500 Cabover, Cat 3126 Diesel, 9 speed, Air Brakes, air ride suspension, air ride driver's seat. 22.5 inch Tires. Hitches - 5th Wheel, Gooseneck and Reciever, 3 Aluminum tool boxes.Hauling a trailer of over 22,000 lbs (2 to 3 times the weight of most RV trailers) and with the engine, trans and rear all with Amsoil Synthetics I was getting 9.2 to 11.46 MPG
(Stop killing that pickup truck, or buying a new pickup @ $30, to $52,) Asking Just $23,000 May accept something in partial trade ??
Call 303-358-8539 afternoons or email us.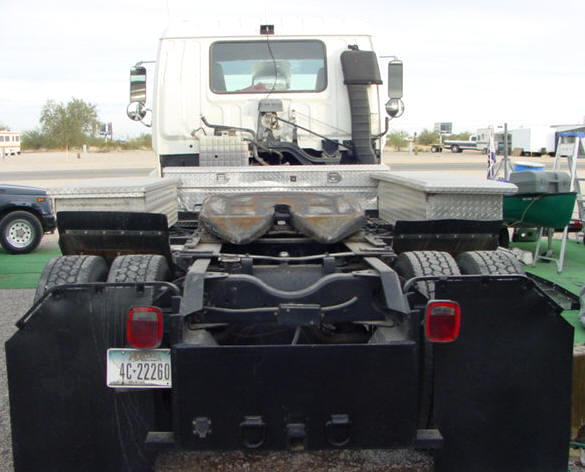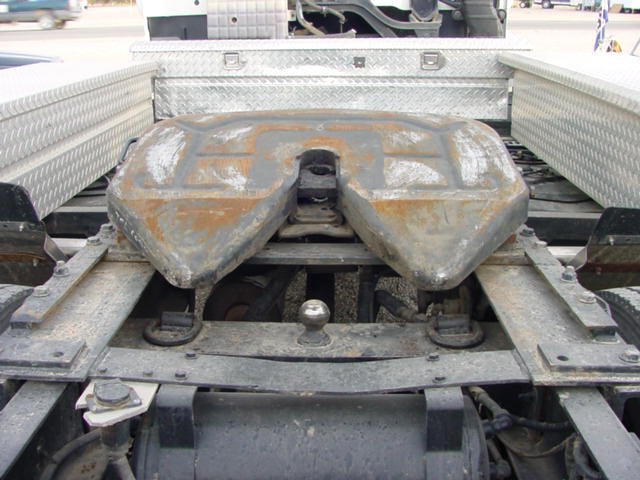 ---
Rocky Mountain Land and Cabin in Colorado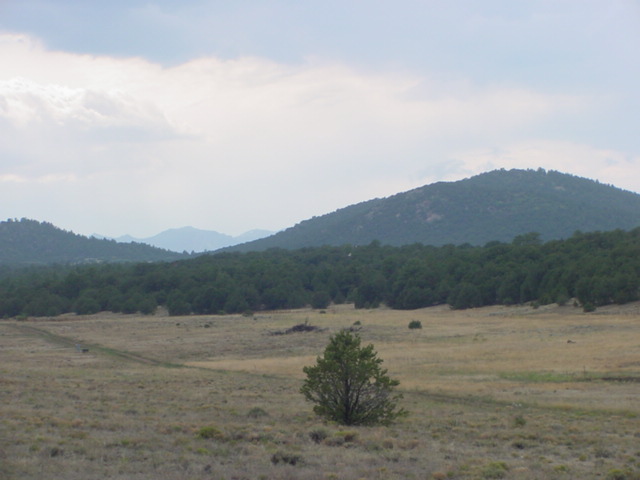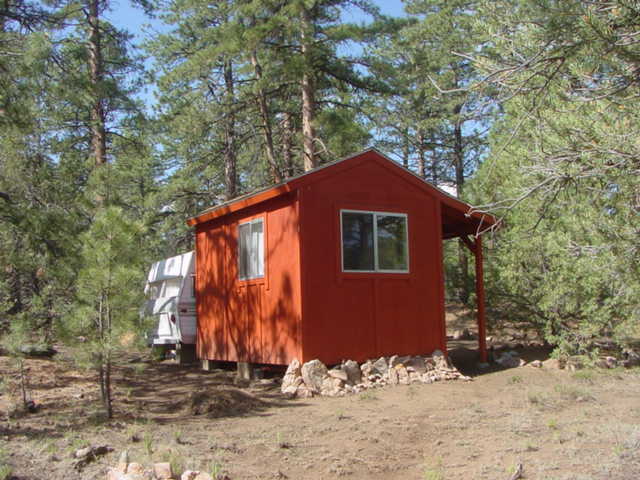 Click Here - > for ALL Details and Many Many Pictures etc.
---
Roof Deflector / Spoiler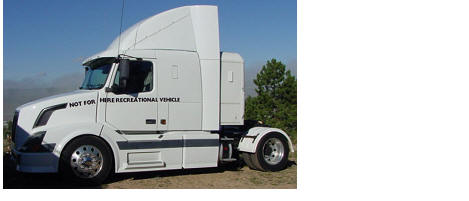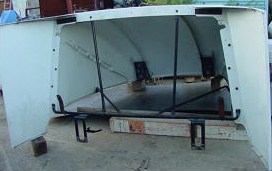 We are selling the Roof Deflector and Top Wings from our 2005 Volvo 642 - can be used on other trucks. Dimentions - Front to rear Brackets 70" Widest point 2 bottom 78" @ rear - Frame to Top 42" Wings are 24" wide. Located in Pueblo, Colorado Best Offer or Trades for ??
<![if !supportLineBreakNewLine]>
<![endif]> Send E-Mail to Owner<![if !supportLineBreakNewLine]><![endif]>
---
Trailer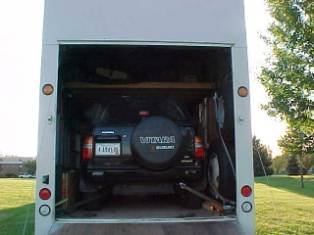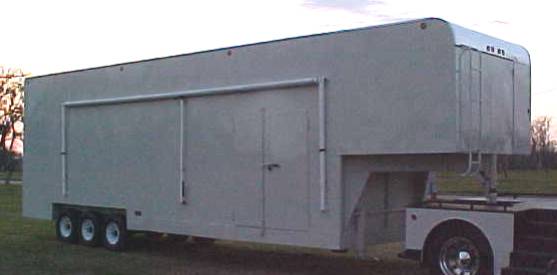 Trailer Details
8 1/2ft wide
12 1/2ft high
30ft lower deck - 37ft overall
No lift but can install any type
presently has E-Track 2nd Floor
Front Ladder to Roof
Triple 7,000lb Axles (Spring) (Air Ride Available)
Elec. Brakes
GooseNeck Hitch changable to 5th etc.
Rear Ramp Door
Large Side Door over left wheels
Double Side Doors right side for loading motorcycles etc.
Front Door for access from ToterHome
One Piece Roof
23ft Awning

Financial Difficulties Force Selling,
Before building, I got Quotes from numerous places across the country - for the Trailer of $51, $72, and $91,
Asking $22,000 B/O Trades for ?? (located in AZ)
---
ToterHome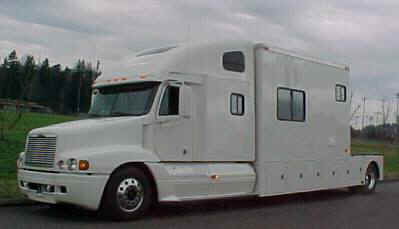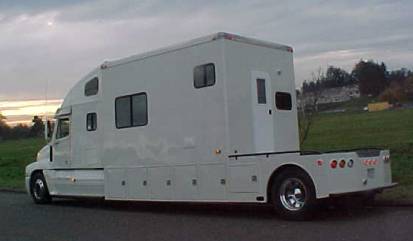 ToterHome Custom Built in 2005 with A Freightliner "Century" Truck - 13 ft. High and Stretched to 8 1/2 ft Wide + 38 ft. Long with a 60 Series Detroit Diesel Engine

- (500HP) , 10 Speed Auto-Shift Transmission with Walk Thru Sleeper + Full RV Built on Rear, air ride suspension, air ride cab and air ride driver's and passanger's seats. Setup For Gooseneck, 5th Wheel + Receiver Hitches. Our Worse Fuel Mileage in The "Mountains" Has Been 8.46 MPG We Average 9.2 to 11.1 MPG when hauling - Just Toterhome alone, we have gotten 13.86MPG + 14.16MPG in the rain

See Some Interior Pictures + More Details, Possible Trades Accepted etc.
---
Return to "Discount" RV Marine Home Page