The Hands Free Way to Hold
Bottled Drinks + MORE !!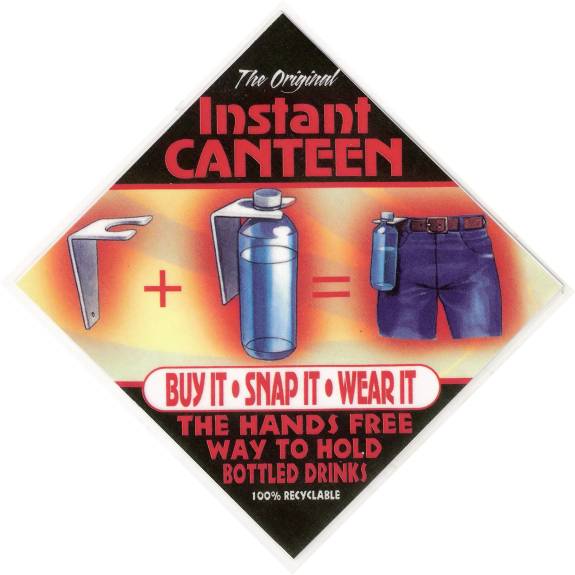 ---
It's EZ - It's Fun - It Gets the Job Done
Step #1 - Place Clip Opening @ Bottle Neck
Step #2 - Press Together Firmly
Step #3 - Hook Any Place - Belts, WasteBands, Golf Bags BackPacks, Pockets, Purses, Tool Belts, and More!
USE IT OVER AND OVER!
---
100% Recyclable
Turns Most Plastic Bottles into: Instant Canteens
Use for School - Camping & Outdoor Activities
Very Practical - Enhance Your Outdoor Experiences
---
Screw it to a Wall for:
Keeping a Bottle of Liquid Handy, Drip Catchers, Bird Feeders, Parts Holders, and More!!
---
Promote Your: Business, Club, Organization or Give as Gifts.
Have them imprinted with your Name, Logo etc.
E-Mail US for Promotionals
---
Price: $2.50 each (S+H $4.95 for up to 10 Units)
---
Dealer Inquiries Welcome
E-Mail US For Ordering